Corporate Cooking Classes as a Delicious Virtual Team Building Activity
Bringing remote teams together with the universal language of love: food! Bonding, learning, and fun!
Global companies love cooking with us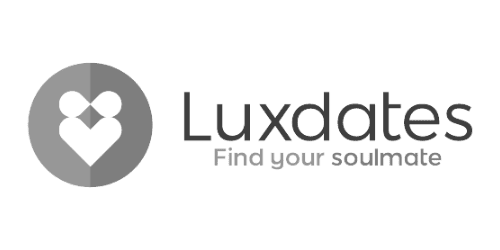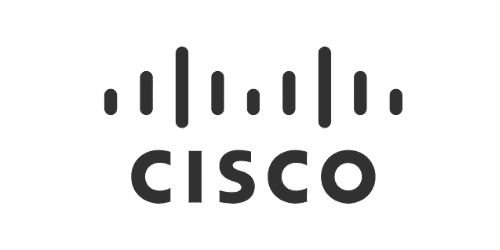 Are you a Team Leader, Happiness Officer, Executive or Personal Assistant looking for a way to increase employee engagement in a remote working environment?
Look no further! Our corporate cooking classes are the perfect experience for your virtual team building. It's innovative, fast and cost effective, making it easy to bring your geographically dispersed employees together in a fun and social way.
Don't let distance hinder team building, try our virtual culinary team building experience today and boost team morale!
Nourishing minds, hearts, and appetites with virtual corporate cooking classes
Elevate remote team spirit and save money
Choose from over 70 menus crafted by 10 Top Chefs, featuring 15 diverse cuisines
Ingredients Box Delivered to every participant prior to the event*
Powered by HelloFresh
We connect colleagues from remote locations globally, faster, more frequent and at a fraction of the cost of a traditional in person event
Latest post-pandemic market trends in the market with our tailored team-specific formats
Make your event truly special by having personalized kitchen essentials delivered to every participant.
Real Chefs, Real Food
Real Time
For small, medium and large groups
Bon Appétit!
ChefPassport customers say
on their delicious experiences
Boost Your Team's Camaraderie with Corporate Cooking Class. SalesForce experience
"All I had to do was pick the menu and send addresses for the aprons and food to be sent. You were professional, thoughtful, respectful, and executed flawlessly. Thanks!"
Virtual Events for Teams: New Fun Way of Team Building in Amazon
"When we debriefed the experience with ChefPassport the team unanimously considered the experience out of this world"
How ChefPassport's Team Cooking Class Empowered Acronis and Helped to Unite Across Borders
"For a large company like ours, virtual cooking events are the perfect way to get together teams, especially if employees are spread around the world"
"I will definitely recommend ChefPassport if you are looking for an alternative to the typical team event. It's easily available, easy to organize, fun and different"
Goodbye to costly international team trips, and hello to fun virtual cooking events
Organize fun activities with a remote team only when you travel across cities and countries
Invest time and money to organize a complex international trip a couple of times per year
Have fun online with your remote team.
Cost effective. Companies can organize fun events for their team at 1/10th of the cost
Say farewell to the hassle and stress of event organization and let ChefPassport's team and technology take the wheel
Simplify event organization with the power of technology
Online events reduce the internal effort and complex project management required to organize in person events
In-person meetings require inevitable logistic and organizational complexity to set up
High organizational complexity and potential for losing focus.
Bring your

remote team

together with a

virtual culinary experience

they'll never forget!
Fill out your contact details and one of our representatives will be in touch

within 1 business day

to discuss the details of your event and provide you with a

personalized quote

.
For speedy communication, don't forget to include your

WhatsApp number

. In case you only leave your email and don't hear from us within 1 business day, please check your

spam folder

.
Frequently Asked Questions
Cooking is an ideal team building activity because it fosters collaboration, communication, and creativity among team members. Working together to create a meal requires planning, coordination, and delegation of tasks, which are all important skills in any team setting. Cooking also allows team members to bond over a shared experience, and provides an opportunity for them to get to know each other in a relaxed and informal setting. Additionally, cooking can be a fun and enjoyable activity, which can help to boost team morale and create a positive and productive work environment. Overall, cooking as a team building experience is a great way to strengthen relationships and build a stronger, more cohesive team.
The event is organized at your own office premises. We've designed a special format in collaboration with Anne Faber to meet your needs and make the experience as convenient and hassle-free as possible. We'll take care of everything and bring the event right to your doorstep.
Anne Faber is an accomplished chef and the founder of Anne's Kitchen. With over 10 years of experience in the culinary industry, Anne is known for her passion for cooking and creating delicious, healthy, and visually stunning dishes. She has worked with some of the most renowned restaurants and chefs in the industry and has won numerous awards for her culinary expertise. With Anne as your chef, you can be sure that your team building event will be a memorable and enjoyable experience.
Niels Toase is an award-winning sommelier and service professional with over 20 years of experience in the food and beverage industry. He has worked in various positions in restaurants, hotels, and wineries across Europe and Ireland, and is also the co-founder of a successful wine catering business. You can be assured that Niels will provide an excellent wine tasting experience for your team building event.
Your team building event includes a variety of exciting features and amenities that will make it an unforgettable experience for all participants.
We will provide event management services for your corporate cooking class, which includes but is not limited to arranging the venue, catering, equipment, and other necessary arrangements. The services also involve the involvement of 3rd party suppliers, freelancers, and independent vetted and reputable companies.
Here's what you can expect to be included in the class:
Guidance and instruction from Anne Faber, a renowned Luxembourgish cuisine expert, as she guides you through the cooking experience.
Professional sommelier service for wine tasting, with unique Alice Hartmann wines tasting that includes one cremant and three types of wines.
Mouthwatering finger food authentic dishes that showcase the flavors and traditions of Luxembourgish cuisine.
Consideration of dietary restrictions, including vegetarian and lactose-free options, to ensure that everyone can enjoy the culinary experience.
Purchase and delivery of all necessary ingredients and wines, as well as rental of glasses and kitchenware to make the cooking and wine tasting experience easy and convenient.
Rental of branded aprons for participants, and the option to order custom-made aprons as a gift.
Personalised gift for each participant – a custom-made Luxembourg-shaped cookie cutter from Anne's Kitchen – as a unique and memorable takeaway.
Menu printouts with all recipes and places for note-taking, serving as a memory of the event.
Flexible scheduling options to choose the time that's most convenient for your team.
Dining together with your team after the cooking class and during the wine tasting, providing a fun and engaging opportunity to socialize and network.
Dedicated kitchen assistants to ensure a smooth experience, as well as dedicated class production team support throughout all event organization.
Set up and clean up of your location, so that you can relax and enjoy the experience without having to worry about the details.
Overall, this team building event provides a range of experiences and achievements that will leave your team feeling connected, engaged, and energized.
Anne has created a special finger food menu featuring traditional Luxembourgish cuisine, specifically for your team building event. You can expect a culinary experience that's both unique and authentic, with each dish carefully crafted to satisfy your taste buds and leave you feeling fully satisfied.
For the wine tasting portion of your team building event, we'll be working with Alice Hartmann, one of the best wine domains in Luxembourg. Their wines are known for their exceptional quality and flavor, and we're excited to be partnering with them to provide you with an unforgettable wine tasting experience. Get ready to discover new flavors and aromas that will delight your senses!
Absolutely! We understand that dietary restrictions and preferences are common and important, and we want to ensure that everyone can fully participate in the cooking experience. Our menu already includes vegetarian and lactose-free options, but if you have any other dietary restrictions, please let us know and we'll do our best to make it work. We can adjust the menu and recipes accordingly to accommodate your needs and ensure that you have a great experience. Just inform us of any dietary requirements ahead of time so we can make the necessary preparations.
Yes, our cooking experience is designed to be a team-building activity, so it works best for groups of 10-20 people. However, we can also accommodate larger groups, depending on the location and other logistics. If you have a group larger than 20 people, please contact our sales team, and we'll be happy to provide you with more details and work with you to create a custom plan that suits your needs. We want everyone to have an enjoyable experience and can help tailor the event to the size of your group
Our cooking experience, along with the wine tasting, typically lasts for about 120 minutes. This includes the cooking class, wine tasting, and dining with your team. We aim to make the event fun, engaging, and interactive while still being mindful of everyone's time. Our goal is for you to enjoy a unique and memorable team-building experience without disrupting your workday too much.
Absolutely! While we can bring the cooking experience to your office, we understand that not all office spaces are suitable for this type of event. Therefore, we work with several locations that can provide their space for the event if your office doesn't meet the requirements. We can help you find the perfect venue based on your needs and preferences, ensuring that the event is comfortable, safe, and enjoyable for everyone. Just let us know what you're looking for and we'll take care of the rest!
To host the cooking class and wine tasting event at your office, we require:
Kitchen with sink
Quick run dishwasher (at least one)
No carpet in the cooking area
Whole fridge available before the event day (plus an additional one for the wines)
Tables and chairs provided by location
1 storage room
If cooking and wine tasting, 2 separate and relatively close rooms
Location photos in advance
Participants to wash their hands in advance and venue to provide sanitisers
Bonus if location provides water glasses and cutlery
Trolleys for distribution (if possible)
Lots of towels for drying
Absolutely! We want to make this team building experience as personalized and memorable as possible. In addition to the custom-made cookie cutters that are already included, you can also order personalized kitchen aprons to be taken away by each participant. These aprons will serve as a lasting reminder of the fun and engaging cooking experience.
Furthermore, we can also provide a goodie bag with local brands of products that we use during the class. This will give participants a chance to try out these products at home and recreate some of the dishes they learned during the class. These personal touches are a great way to make the experience even more special and meaningful for your team
If you need to cancel your event, please notify us in writing as soon as possible. The following cancellation policy will apply:
– Up to 14 days prior to the event start date: 80% refund of the experience cost, not including costs related to suppliers.
– Up to 10 days prior to the event start date: 60% refund of the experience cost, not including costs related to suppliers.
– 7 days or less before the event: Invoice is non-refundable
Yes, we take safety and risk management seriously, and we are insured for this type of event. We have comprehensive insurance coverage that includes liability, property damage, and other potential risks that could occur during the event. For example, if someone accidentally cuts their finger or if there is a case of food poisoning, we have insurance coverage that can help mitigate the financial impact of these incidents. You can rest assured that you are in good hands, and we take all necessary precautions to ensure the safety and well-being of our clients.
Payment is due upon receipt of the invoice. We accept payment by credit card, bank transfer. Any additional expenses incurred during the event will be billed separately, and payment is due within 14 days of the invoice date. Please note that in case of online payment transaction fees may apply.
Check out this Blog Post on the "Delights of Luxembourg" event that we organized on Amazon premises in March 2023.
You only need your device with a very stable internet connection
We recommend that before your Online Cooking Class that you wash, clean, and dry your kitchenware tools. We recommend that you clean and wash all vegetables and fruits before the course. Be sure to refer to your Online Travel Agenda to measure the quantities and how to prepare individual ingredients, before your class. Do not cut your ingredients unless otherwise instructed in your Online Travel Agenda. You should log in and test your equipment ten minutes before the course starts time. For desktop or laptop users: Watch this short video https://www.youtube.com/watch?v=hIkCmbvAHQQ if you have trouble getting into Zoom with your desktop. For mobile device users Watch this short video https://www.youtube.com/watch?v=lO206_NezaY if you are having trouble getting into Zoom with your mobile. How to use technology during the event login for the event – You will see the Chef on multiple screens. We suggest that you pin the screen that has the most action so you can get a close-up view of the techniques used. Watch this short video https://www.youtube.com/watch?v=EsYvG-jkBJQ on how to pin a screen on Zoom. In a TeamCook session keep your video on during the session – so the Chef can engage with you and see how you are doing. Interact and speak with the Chef when you have questions or want to learn more about a certain technique, ingredient, dish story, etc. – remember where your mic is, unmute and speak clearly if needed.
We will provide to every articipant an Online Travel Agenda, a document containing the shopping list with exact ingredients and servings, as well as the recipes and a few technical suggestion to enjoy the session most.
Absolutely! Everyone in each participant's households is welcome. Kid love cooking and are often great sous-chefs!
Absolutely yes! Every event is moderated by a ChefPassport Virtual Event Producer in charge of opening the line, welcoming everyone, briefly introducing and explaining how the event takes place, monitoring the chat, launching polls and promoting conversations across the participants to guarantee an open, fun, relaxing and friendly environment!
We recommend to start logging in 5 minutes before the official time. In thei way you can check in advance your tech readiness (connection, audio, video), so you can make sure you are not missing anything as the event begins.