Corporate Cooking Classes as a Delicious Virtual Team Building Activity
Bringing remote teams together with the universal language of love: food! Bonding, learning, and fun!
Global companies love cooking with us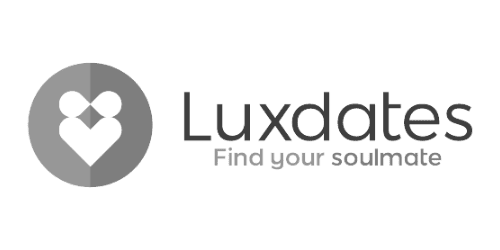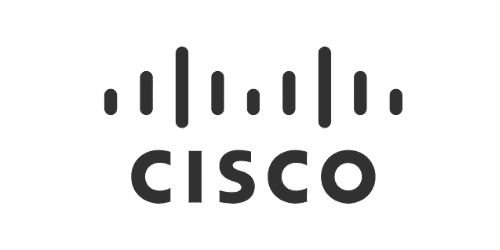 Are you a Team Leader, Happiness Officer, Executive or Personal Assistant looking for a way to increase employee engagement in a remote working environment?
Look no further! Our corporate cooking classes are the perfect experience for your virtual team building. It's innovative, fast and cost effective, making it easy to bring your geographically dispersed employees together in a fun and social way.
Don't let distance hinder team building, try our virtual culinary team building experience today and boost team morale!
Nourishing minds, hearts, and appetites with virtual corporate cooking classes
Elevate remote team spirit and save money
Choose from over 70 menus crafted by 10 Top Chefs, featuring 15 diverse cuisines
Ingredients Box Delivered to every participant prior to the event*
Powered by HelloFresh
We connect colleagues from remote locations globally, faster, more frequent and at a fraction of the cost of a traditional in person event
Latest post-pandemic market trends in the market with our tailored team-specific formats
Make your event truly special by having personalized kitchen essentials delivered to every participant.
Real Chefs, Real Food
Real Time
For small, medium and large groups
Bon Appétit!
ChefPassport customers say
on their delicious experiences
Satchel's Recipe for Remote Team Building Success: A Japanese Dumpling Cooking Class
This interactive experience brought us closer, as we shopped for ingredients and prepared the dish together. Standing, cooking, and laughing with microphones on, made it engaging and social. It felt more like an experience than just an activity.
Exquisite Moroccan Food: A Culinary Team Building Experience with ChefPassport
Staying connected with colleagues can be tough, especially when you're spread out across different cities. Even if you're all co-located in one city, virtual events can still be a valuable way to stay connected and engaged with your team.
Unleashing Team Synergy: A Greek Cooking Class for Amazon's Supply Chain Department
Smooth sailing all the way! Everything was timely and hassle-free, with the recipe link making it easy to prep the team beforehand. Absolutely no issues to report!
Exploring Thai Food Menu: A Delectable Culinary Team Building Experience with Euroclear Bank
"Despite being in different locations due to the pandemic, your event brought us together and added some much-needed fun to our routine. Everyone had a blast, and it was great to see so many happy faces!"
Exploring the Flavors of Filipino Cuisine: A Memorable Culinary Team Building Experience
"Meeting the new boss in a fun, unexpected way felt good. The cost was accessible and more affordable than other options we considered. Choosing you was an easy decision. Thanks!"
Japanese Gyoza Culinary Team Building: An Immutable Company's Recipe for Success
"Sending our wild ideas without worrying about logistics was a game changer. Plus, the impressive attendance and high engagement made it a huge success as a virtual event."
Goodbye to costly international team trips, and hello to fun virtual cooking events
Organize fun activities with a remote team only when you travel across cities and countries
Invest time and money to organize a complex international trip a couple of times per year
Have fun online with your remote team.
Cost effective. Companies can organize fun events for their team at 1/10th of the cost
Say farewell to the hassle and stress of event organization and let ChefPassport's team and technology take the wheel
Simplify event organization with the power of technology
Online events reduce the internal effort and complex project management required to organize in person events
In-person meetings require inevitable logistic and organizational complexity to set up
High organizational complexity and potential for losing focus.
Bring your

remote team

together with a

virtual culinary experience

they'll never forget!
Fill out your contact details and one of our representatives will be in touch

within 1 business day

to discuss the details of your event and provide you with a

personalized quote

.
For speedy communication, don't forget to include your

WhatsApp number

. In case you only leave your email and don't hear from us within 1 business day, please check your

spam folder

.
Frequently Asked Questions
Virtual corporate cooking lessons are an event of 60 to 75-minute session, you, the chef, and other participants will make the entire dish from scratch. It is an excellent event to offer since they are easily customizable and help you or your customer to personalize it. Cooking experiences are also excellent for engaging audiences since they promote contact and involvement throughout the event. Because of the high degree of participation, this sort of event is ideal for team building and creating connections between both employees and colleagues.
This may be the ideal moment to opt for an online cooking class and finally learn to cook from the comfort of your own home. Virtual classrooms bring the world's greatest chefs to your computer, which itself is an unforgettable experience.
These sorts of activities have been shown to increase mental stability, lessen anxiety, depression, and other mental diseases. This is no good time to focus on the activity and get away from the negativity.
Online cooking lessons may significantly improve your cooking abilities. Everything from learning new ingredients to understanding how to use various equipment is covered. These new abilities will result in amazing memories with colleagues, family and friends.
Through its different components and combinations, international food helps you to learn about other cultures. It also forces you to learn about various cultures at your own table!
Research shows that a satisfactory, rewarding and fun activity has a high impact on employee engagement ultimately reducing attrition and improving productivity.
When one sits back and breaks down the goals of team building, the similarities are comparable to the skills needed to succeed in the kitchen.
What are these synergistic bullet points and how can they merge business with "pleasure"?
– Communication
– Problem Solving and Decision making
– Troubleshooting
– Planning and adaptability
– Building trust
When one reads over these traits, it is very easy to see that they are also "key" points of focus used in many facets of life. When in the kitchen, not only is communication a given, but how many times have you encountered a recipe and did not have an ingredient! For those with allergies or dietary restrictions, modifying can be in some cases, life or death, creating the need to troubleshoot and adapt and problem solve.
The ability to take what is needed for business success and merge the underlying tactics needed in the kitchen is a win-win for individuals, teams and organizations.
Every ChefPassport experience includes:
– ChefPassport Virtual Cooking Class with a Top Chef Instructor
– Dedicated Support for Event Organization and Moderation
– Online Travel Agenda, document presenting ingredients, kitchenware, recipes and methods
– 30 min Virtual Dine Rooms in TeamCook session
You can enrich and tailor your experience to your need by including the following add-ons:
– Ingredient Box Delivery
– Kitchen Goodies Souvenir Delivery (Personalized Aprons, Chef's Hats, Chopping Boards)
– VIP Keynote speakers, expert of remote leadership, nutrition and corporate wellbeing.
– "Pitch Your Dish" to the Chef (Friedndly Competition)
– "Dish Challenge" (Friendly competition)
– Virtual Dine Rooms
– Parallel Session
– VIP Guests
– Custom Streaming Tool
– Session Recording
We are constantly expanding our menu offering and onboarding more Top Chef Instructors from all over the world. At the moment, we propose over 100 menus across the following cuisines:
– French
– Spanish
– Greek
– Italian
– Japanese
– Filipino
– Mexican
– Argentinian
– Moroccan
– Luxembourgish
Do you need help in selecting your menu or are you looking for another cuisine or a specific dish? Ask your Online Travel Guide during the Discovery call and she will be able to give you our best recommendation.
Absolutely. All our menus are designed with our expert Chefs in a way that with a simple ingredient substitution, they could turn into vegetarian or vegan menus. Ask your Online Travel Guide during the Discovery call should you any of your participants have more specific dietary restrictions or allergies.
Yes, depending on the desired format and selected add-ons a minimum number of 10 participants for a TeamCook, 40 participant for a Cookinar and 200 participants for a Cookcast might be required. This can vary. Ask your Online Travel Guide during your Discovery Call.
ChefPassport basic virtual cooking experiences can last 60, 90 or 120 minutes, but the price is the same! The smallest TeamCook Event with Shopping List only is priced 599.00€ and can host up to 10 participants. We can host even less than 10 participants, but the cost is the same.
Participants:
– in between 11 and 20, are billed 39.99€ per person.
– in between 21 and 100, are billed 19.99€ per person
– from 101 onwards, are billed 9.99€ per person
If you choose to ship to every participant:
– a foodbox with ingredients, this will cost additional 89.99€ per person.
– a personalized apron, this will cost additional 19.99€ per person.
– a personalized chopping board, this will cost additional 19.99€ per person.
Keynote speakers, nutritionists and lecturers you might be interested to add to the session have different rates depending on their subject of experitse and involvement.
Check with your Virtual Event Manager what options are available.
What is the ideal duration of the event?
ChefPassport basic virtual cooking experiences can last 60, 90 or 120 minutes, but the price is the same!
We would love to teach you a 3-Michelin star dish in 1 hour…but unfortunately this is not possible! To make the most of our experiences, the key is simplicity! Participants can have different cooking skills and we want to guarantee a level playing field for everyone. Virtual cooking requires multitasking, attention and precision hence we designed our menus to give enough room to every participant to enjoy the experience at their pace.
Should you cancel the class up to 14 days prior to the event start date, you will receive an 80% refund. Should you cancel the class up to 10 days prior to the event start date, you will receive an 60% refund of the Invoice. Any cancellation within 7 or less days before the event, is non-refundable.
Should you have ordered an option with Ingredients and/or Aprons Delivery and/or Chopping boards delivery – the cancellation of the class after third party suppliers are involved for perishable goods, personalised aprons, and/or any additional bespoke items for your event – you will not receive refund. Any cancellation before third party suppliers are involved for perishable goods, personalised aprons, and/or any additional bespoke items for your event – you will receive 80% refund.
You only need your device with a very stable internet connection
We recommend that before your Online Cooking Class that you wash, clean, and dry your kitchenware tools. We recommend that you clean and wash all vegetables and fruits before the course. Be sure to refer to your Online Travel Agenda to measure the quantities and how to prepare individual ingredients, before your class. Do not cut your ingredients unless otherwise instructed in your Online Travel Agenda. You should log in and test your equipment ten minutes before the course starts time. For desktop or laptop users: Watch this short video https://www.youtube.com/watch?v=hIkCmbvAHQQ if you have trouble getting into Zoom with your desktop. For mobile device users Watch this short video https://www.youtube.com/watch?v=lO206_NezaY if you are having trouble getting into Zoom with your mobile. How to use technology during the event login for the event – You will see the Chef on multiple screens. We suggest that you pin the screen that has the most action so you can get a close-up view of the techniques used. Watch this short video https://www.youtube.com/watch?v=EsYvG-jkBJQ on how to pin a screen on Zoom. In a TeamCook session keep your video on during the session – so the Chef can engage with you and see how you are doing. Interact and speak with the Chef when you have questions or want to learn more about a certain technique, ingredient, dish story, etc. – remember where your mic is, unmute and speak clearly if needed.
We will provide to every articipant an Online Travel Agenda, a document containing the shopping list with exact ingredients and servings, as well as the recipes and a few technical suggestion to enjoy the session most.
Absolutely! Everyone in each participant's households is welcome. Kid love cooking and are often great sous-chefs!
Absolutely yes! Every event is moderated by a ChefPassport Virtual Event Producer in charge of opening the line, welcoming everyone, briefly introducing and explaining how the event takes place, monitoring the chat, launching polls and promoting conversations across the participants to guarantee an open, fun, relaxing and friendly environment!
We recommend to start logging in 5 minutes before the official time. In thei way you can check in advance your tech readiness (connection, audio, video), so you can make sure you are not missing anything as the event begins.